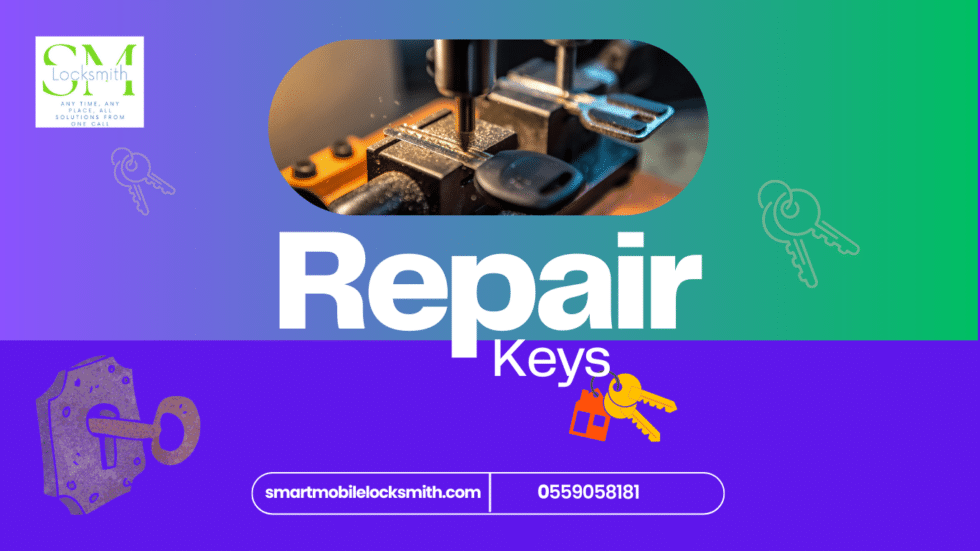 A locksmith in Dubai Affordable Repair Keys
A locksmith services are needed to affordable repair keys. A locksmith is also responsible for repairing keys for the customer!
Once the key is broken or damaged there is no way or solution to open the lock. The key may be broken inside or outside the lock
We provide professional and proficient key repairing services that make sure your key repair needs are solved in a jiffy! Our locksmiths have only a couple of things in mind while repairing your keys, Including, Your satisfaction and quality service! Customer satisfaction is our company's main goal in all of our services. We repair keys according to the client's demands and we will make sure that they will be satisfied! We provide a lot of our services in Dubai, UAE. There we give out quality services. We provide 24/7 4 emergency services in case you need help urgently.

We even provide master key services where we make and, or fix your master keys. Like our key repairing services, We provide it in Duba, UAE. It's cheap and affordable, unlike all the other companies who provide master key services since usually, it is quite expensive. We even provide remote services for repairing master keys in Dubai. All you need to do is make a quick and simple phone call like the other services we provide. Our service's arrival time is quite low. We don't make it a long process and instead, we do the opposite and come to your front door in just a matter of minutes.
Key Repair
Customer satisfaction is our first priority. Key repairing is done according to the client's demands keeping in mind the specifications he needs. Locksmith affordable repairs keys